By phone
Prefer to make your reservation via phone? You can make a reservations by calling (305) 532-9822 between 11am and 5pm.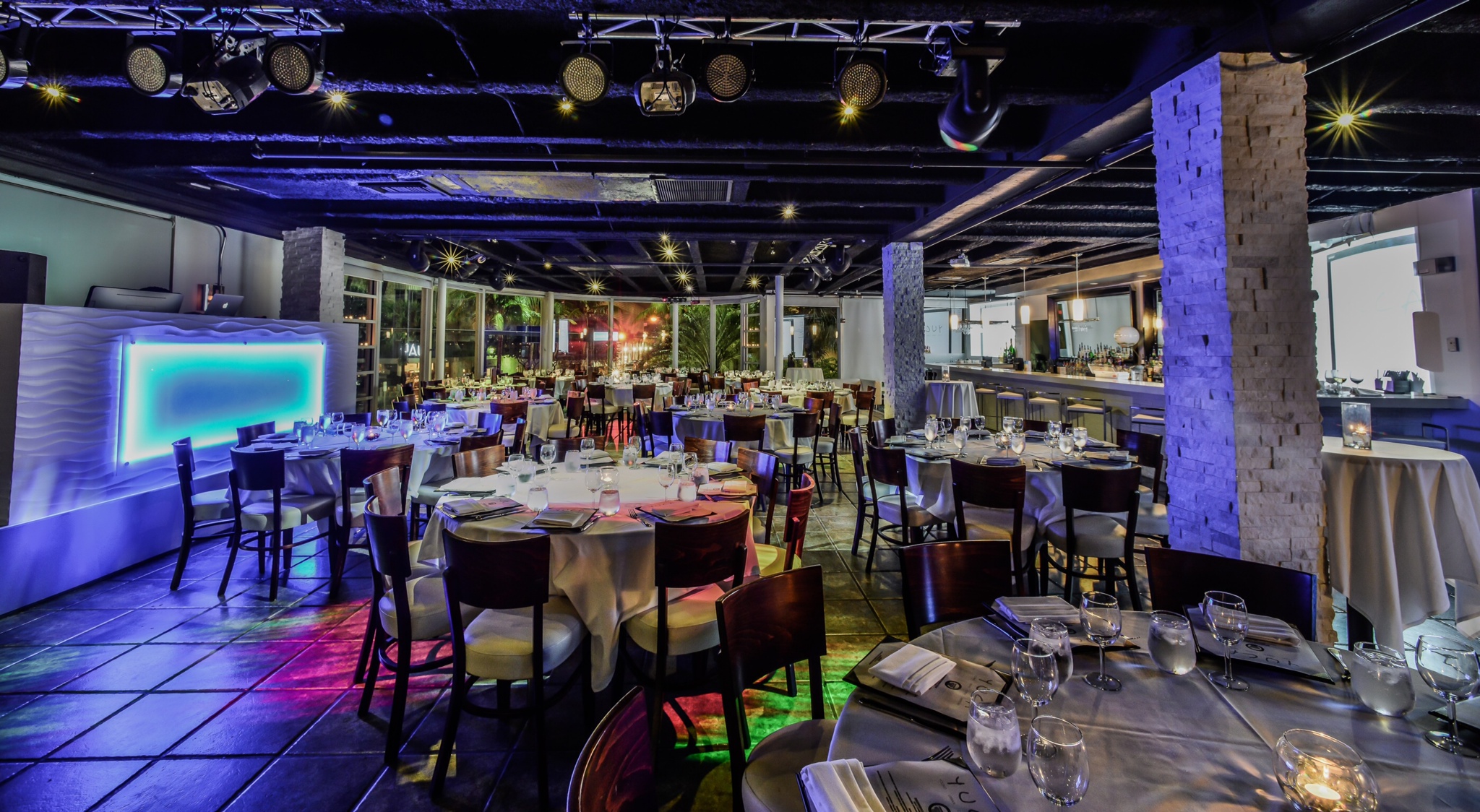 Special Events & Private Parties
Catering and Events are opportunities for us to work more closely with our guests, occasions for us to share our dedication to celebration in exciting new ways.
Yuca can accommodate parties of up to 400 guests, but we have dedicated several areas of the restaurant for more intimate gatherings and quiet dining encounters. Our upstairs private dining experience is just magnificent as this area can accommodate up to 170 people for a complete sit down dinner or to handle up to 250 patrons for a special event or dining reception. Panoramic glass windows overlook Lincoln Road and completely surround this handsome room. We also have a fully stocked liquor bar, a state of the art music, sound and light system and equipment for meetings including podiums, a presentation screen and stage for corporate meetings. Our upstairs facility has its own independent kitchen and restroom services completely separate from our main dining room located downstairs.
Our private dining room affords the perfect venue for a great variety of parties and events such as corporate and incentive parties, client appreciation parties, incentive programs, or any type of corporate outing. We also offer at your disposal a staff of experts to help you organize any type of social event including weddings, rehearsal dinners, baptisms, getaway parties, birthday celebrations, and holiday or anniversary celebrations. At Yuca, you will find your event dreams come true!
In addition, we also have at your disposal a smaller semi-private dinning room, our VIP Room, which can accommodate up to 20 people and is located in the rear of our main dining area.
Finally, the Outside Dining Area directly fronting Lincoln Road is also a fun choice to people watch while enjoying your Nuevo Latino meal in an outdoor setting.
Call (305) 532-9822 to reserve your reception or party.